3D Slots
3D slots sound a bit space-age when you first hear the term, but don't worry – this actually isn't anything new or particularly super high-tech. All that we mean by 3D slots is that the graphics were done in such a way as to make the game "pop" out of the screen a bit.
Casino of the Month
18+ Gamble Responsibly | T&C Apply.
Best online casinos 2021
In the "good old days" of slot machines – and what we mean by that is the boring plain old low-tech times of slot machines, the symbols on the reels were either painted on or printed on or stuck in the form of a sticker. The machines were mechanical. They were heavy cumbersome things with wheels that would cling and clang every time you pressed the lever.
Today, you can find mechanical slots at some casinos – if you go to Las Vegas, there are certain casinos like California, El Cortez, or the Fremont that still keep old coin-operated slots stashed away for you to experience. But it's more of a novelty than an attraction. What people want today are show-stopping effects and incredible bonuses or chances to win life-changing progressive jackpots.
3D slots became popular in casinos go hand in hand with the advent of 3D video games. In fact, the gaming industry and the gambling industry employ some of the very same talented people to make and design their games. The UX, graphics, and soundtrack all add up to an incredibly immersive experience that all gamblers are looking for.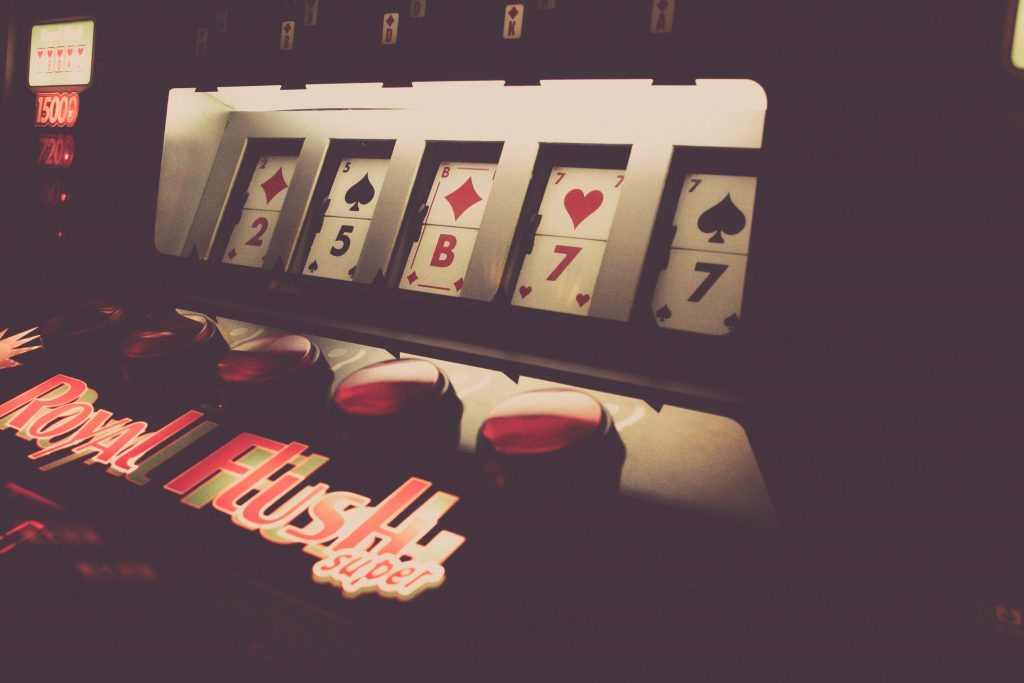 List of Best 3D Casino Slots and What Makes Them Tick
Great graphics and animation are what makes 3D slots so attractive. what adds to this experience is the amazing new bonuses – do you think people your grandma's age knew what scatter symbols were or could win bonuses based on their skill? Absolutely no – they just pulled the lever and hoped for the best.
Because of the advent of amazing animations and graphics, slot games just beg for some new bonuses, rules, and specials to be added to every new game. This is what makes them more and more exciting. A step up from this will be virtual reality and augmented reality.
There are a few basic symbols to know in any 3D game. They are:
Wild – getting a wild is great because it can replace any of the symbols with whatever you want. It is the ultimate "joker" card in any 3D reel game and if you are lucky enough to come upon one it will surely help you win if your other symbols are aligned correctly. Remember that the early machines were card-based, and some old-timers still think back to those times when every symbol could be replaced by a card value.
Scatters – these are special little symbols that are capable of triggering bonus rounds if they appear in the right sequence. Every game designer has put scatters into their 3D slot games, and they can mean a different thing in every different game. Make sure to look at what amazing things the wild symbols will unlock for you – you will be pleasantly surprised.
Bonus Symbols – Bonus symbols can also trigger bonus rounds, but they have different rules. You need to have them lined up properly in order for them to work.
Why 3D Slots?
3D slots are simply the next step in entertainment. Many casinos still have non-3D slots and older types of equipment, but with 3D slots, you can be sure the game is designed better, it's centered around the user, and that it has enough bonuses and fun ideas to keep you coming back.
The greatest thing about them is that they are compatible to whatever device you choose to play on if you like to play at online casinos. They have been made with your mobile device in mind, and they give you the best choices at your fingertips. No wandering around a casino and being forced to eat what they serve you – here, you get more choice than you know what to do with.
They offer extra entertainment in the form of animation and exciting visual rewards as you play and win. They can also be made to be a part of a popular franchise – a lot of music bands, movies or TV shows will have their own themed slot – try and see if your favorite show can be also found in a casino – you may be really surprised to see that you can play an already familiar theme.
In case you're wondering how it actually looks, here is a slot game example that will draw you into an amazing story, with custom profile options, tons of personalized choices, and incredible animations. Remember – winter is coming.
https://www.youtube.com/watch?v=H5nQ-CUlyOA
Advantages of Playing 3D Slots
There are tons of advantages to playing 3D slots – but if you really think about it, it would be quite hard to find a slot game that isn't a 3D slot, especially if you play on your iPhone or Android or any other mobile platform. The advantages are clear because 3D slots provide a game that is designed for you and for your needs. New games are constantly being released, and your choices are exciting and ever-growing.